Artificial Intelligence in Cyber Security
Emerging technologies put cybersecurity at risk. Even the new advancements in defensive strategies of security professionals fail at some point.
Besides, as offensive-defensive strategies and innovations are running in a never-ending cycle, the complexity and volume of cyber-attacks have increased.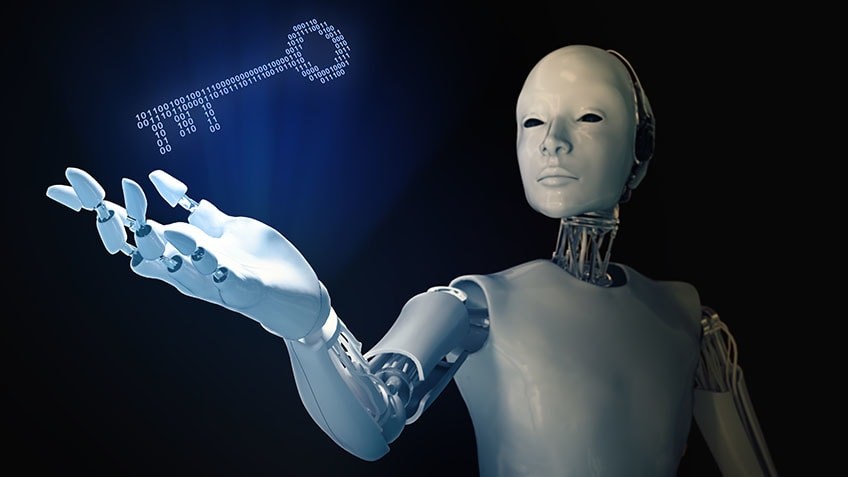 Combining the strengths of artificial intelligence with cybersecurity, security professionals have an additional resource to defend vulnerable networks and data from cyber-attacks.
After applying this technology, it brought instant insights, resulting in reduced response times. Data security is now more vital than ever. Updating existing cybersecurity solutions and enforcing every possible applicable security layer doesn't ensure that one is beach-proof. But having a strong support of advanced technologies will ease the task of security professionals.
Promises of AI in Cybersecurity:
While experts have accepted artificial intelligence as the future of the industry, finding solutions to the problems are fulfilled by using AI.
AI can efficiently analyze user behaviors deduce a pattern and identify all sorts of abnormalities or irregularities in the network. With such data, it is much easy to identify cyber vulnerabilities quickly. Contrarily, the responsibilities which are now dependent on human intelligence will then be susceptible to malicious cyber programs imitating legitimate AI-based algorithms.
Several organizations are rushing into getting one's machine learning-based products out in the market. with this behavior, one might overlook algorithms label the data sets as per one's nature.
Cybercriminals, if they get access to the security firm, can alter the label as per their convenience. Also, routine tasks relying on AI can be manipulated by advanced hacking campaigns through the use of machine learning.
Solutions to Artificial Intelligence:  
The best approach in the meantime would be to combine traditional techniques with AI tools, so organizations should keep these solutions in mind when developing their cybersecurity strategy:
Employ a cybersecurity firm with professionals who have experience and skills in many different faces of cybersecurity.
Have one's cybersecurity team test the systems and networks for any potential gaps and fix them immediately.
Use filters for URLs to block malicious links that potentially have a virus or malware.
Install firewalls and other malware scanners to protect one's systems and have these constantly updates to match redesigned malware.
Monitor one's outgoing traffic and apply exit filters to restrict this type of traffic.
Constantly reviewing the latest cyber threats and security protocols to get information about which risks one should be managing first and develop security protocols accordingly.
Perform regular audits of both hardware and software to make sure one's systems are healthy and working.
Cybersecurity and it's Future with AI:
Today, organizations pay close attention to their network security. One is always aware of the massive impact of every small-to-large-scale cyber-attack. To secure this infrastructure, organizations use multiple lines of defense.
This multilayered security system usually starts with the best suitable firewall capable of controlling and filtering out the network traffic.
For now, setting up firewall policies, managing backups, and such tasks require a professional, but AI will change the traditional approach.
Organizations will be able to monitor and respond to security incidents by using advanced tools.
The next-generation firewalls will have in-built machine learning technology that could find a pattern in network packets and block them.
Predictably, the natural language capabilities of AI will be used to understand the origination of cyber-attacks. This theory can be put into practice by scanning data across the internet.