Artificial Intelligence in Self Driving Cars
A lot has changed in the 21st century, Sci-fi movies from older times featuring talking robots and computers that can think for themselves was something once an imagination and now artificial intelligence is the reality, and as quoted by Sir Albert Einstein "Imagination is the highest form of research"
In this blog you'll further see the principal of the self driving cars also called autonomous vehicle (AV), how they work and the pros and cons of it. So, are you ready to get this show on the road?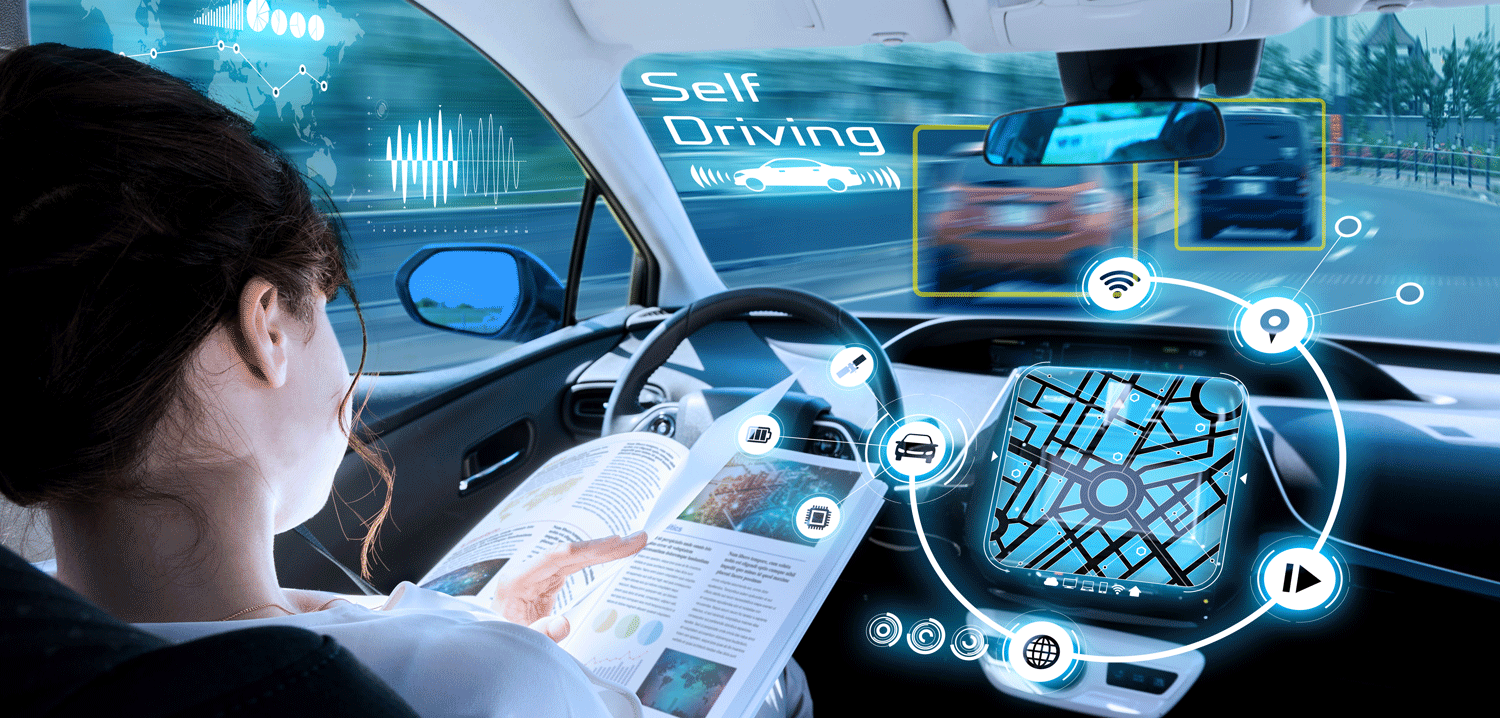 PRINCIPLE
Automatic cars use a combination of sensors, cameras, radar and artificial intelligence (AI) to travel between destinations without a human operator. It is mainly based on the principle of Artificial Intelligence, especially neural networks and deep learning these base concepts have helped autonomous vehicles function properly and safely.
WORKING
Autonomous cars rely on sensors, actuators, complex algorithms, Artificial intelligence, machine learning systems, and powerful processors to execute, The Developers of self-driving cars use vast amounts of data from image recognition systems, along with machine learning and neural networks, to build systems that can drive autonomously. Autonomous cars create and maintain a map of their surroundings based on a variety of sensors situated in different parts of the vehicle. In fractions of seconds a mix of sensors, Lidar (light detection and ranging — a technology similar to radar) and cameras combines all of the data those systems generate to identify everything around the vehicle and predict what those objects might do next, the more the system drives the more it incorporates data into its deep learning algorithms and makes better driving choices.
Currently only level 4 automation technology has been inculcated which involves an ADS (automatic driving system) that can perform all driving tasks and monitor the driving environment in certain circumstances. In those circumstances this system is reliable enough for the humans to not pay attention while travelling. Right now Google and Tesla are the top competitors in this field of building the ultimate Autonomous vehicle.
PRO'S
One of the main advantage of artificial intelligence would be the safety of mankind; in 2019 an estimate of 38,800 people lost their lives in auto accidents. For many different reasons like drunk and driving, distractions, and lesser attention span of humans a lot of accidents are caused, a robot does not get drunk or distracted, does not loose attention and will follow the traffic rules.  AV can reduce accidents at a very significant rate.
CON'S
Driving an AV without a driver behind the steering wheels is still a big task, and could cause more problems than being helpful, It is also very expensive not everyone can afford, there is potential of loss of privacy, and also there is potential for technology to go wrong.
SUMMARY
With so many advancements in technology growing with it and adapting it is the best choice for one.
There are pro's and con's of everything and is the same with Artificial intelligence in self driving cars, the above mentioned are some pro's and con's of AV and the principle and working of it.