Is Data Science my Cup of Tea?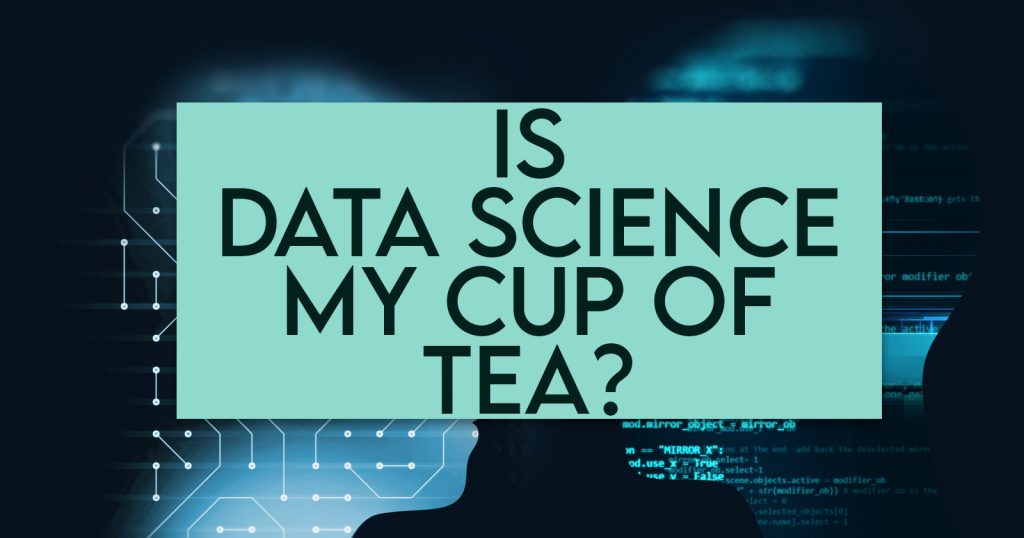 In our society, we try to follow others. If a person succeeds in Engineering, we will start dreaming of becoming an engineer, similarly for other fields as well. In recent years, the areas like software development, software testing, automation testing, etc were in booming path and most of the students chose their path towards these fields. Data science is the most trending field in recent times, when it comes to the demand and salary compensation, data scientists are one of the highest paid roles currently.
To be a data scientist, you need to acquire lot of knowledge in this field and good amount of experience. Data science is a set of discipline which involves extraction of data, getting meaningful insights from it, analyse the data, apply statistical modelling, machine learning techniques, visualize and interpret the results which also requires non-technical skills like domain knowledge, self-involvement and human intelligence.
Let's talk about the requirement to be a data scientist apart from the technical skills which are discussed. The undergraduate degree is mandatory, few MNC's want specifically Bachelor's in engineering or technology, while other companies want any bachelor's degree along with the skillsets mentioned above. A person with degree has better managing skills and maturity to fit into job as compared to the person who doesn't have a degree.
Consider the filtering criteria in job interviews, when all the eligible candidates have performed well in their interviews, the criteria to decide would be their highest degree. The person who has completed his doctorate will be given the highest priority, secondly the person with master's degree in relevant field, next comes the bachelor's degree especially the engineers are preferred and then comes all other degrees.
Now that many online courses be it free or paid ones are available in the market; the recruiters have added few more requirements which increases value to the candidate.  Companies require practical implementation of the theoretical concepts which are learnt, be it machine learning, deep learning, computer vision, etc. Companies want the candidates to be industry ready and be able to start immediately which is gained by working on implementation part.
The logical skills, analytical skills and programming skills must be given the utmost priority. If you are bad at any of these skills, then data science will be very difficult journey for you. The reason why data scientists are paid high is because of all these skills which are used to build machine learning, deep learning, computer vision, NLP models. The things you need to master these skills are dedication, commitment and eagerness to learn and explore, out of 100 people who take up data science only around 30% would complete it properly.
Don't get influenced by anybody, think if you will be able to dedicate your time for data science and think whether data science is your cup of tea!!