Database management for Full Stack Development
A database is an abstraction over an operating system's file system that makes it easier for developers to build applications that create, read, update and delete persistent data. At a high-level web applications store data and present it to users in a useful way. For example, Google stores data about roads and provides directions to get from one location to another by driving directions.
Databases make structured storage reliable and fast. The database storage abstraction most commonly used in web development is sets of relational tables. Alternative storage abstractions are explained on the NoSQL page.
In a layered term, a database is a collection of information that is organized so that it can be easily accessed, managed, and updated. Or, a database can be considered as a collection of data where it is organized into indexed rows, columns, and tables to make it easier to find relevant information. Data gets updated, expanded, and deleted as new information is added. Databases process workloads to create and update themselves, querying the data they contain and running applications against it.
Types of Database:
Well, there are tons of types of databases nowadays. Many companies develop their own databases to adapt them to their needs. But let's get to it. There are mainly two categories of databases.
Relational Databases are the first kind of database, where data is stored on the disk in the table-like schemas. This kind of database is pretty good to store business data. Here is where MySQL, Postgres, SQL Server came into action.
Then there are NoSQL databases. This kind of database covers a wide amount of technologies where one can find key-value databases, document databases, and so on. The only thing in common that they have is not following the relational scheme. Here one would find databases like Mongo DB, Cassandra; Neo4j among this Mongo DB is the topmost in NoSQL database.
There's a new kind of database that come into action in recent days i.e. New SQL. The database is a kind of database that follows relational schemes but they work on memory instead of the disk so they outperform the traditional relational databases.
Role of a DBA
The database administration or simply DBA is a critically important role in many of today's IT departments, and by extension, their organizations overall. The DBA is the person who manages, backs up, and ensures the availability of the mountains of data produced and consumed by today's IT systems.
Database administrations develop, install, test, troubleshoot, and safeguard the massive data systems inside corporations that store information. Database developers work on commercial websites.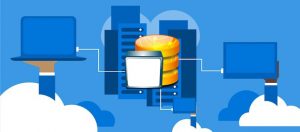 Conclusion
Full-stack database management mainly contributes to the ample opportunities for processing each project. The top full-stack development companies are hiring professional Full-stack database developers with lucrative pay scales as well as multiple career advancement opportunities. Become an all-around expert with front-end, back-end, and databases with complete courses.