Difference Between a GPU and CPU
Whether for deep learning applications, massive parallelism, intense 3D gaming, or another demanding workload, systems today are being asked to do more than ever before. CPU and GPU each have unique strengths that will allow them to play an integral role in meeting the computing needs of the future. Central processing units and graphical processing units are fundamental computing engines. But as computing demands evolve, it is not always clear what the differences are between CPU and GPU and which workloads are best suited to each.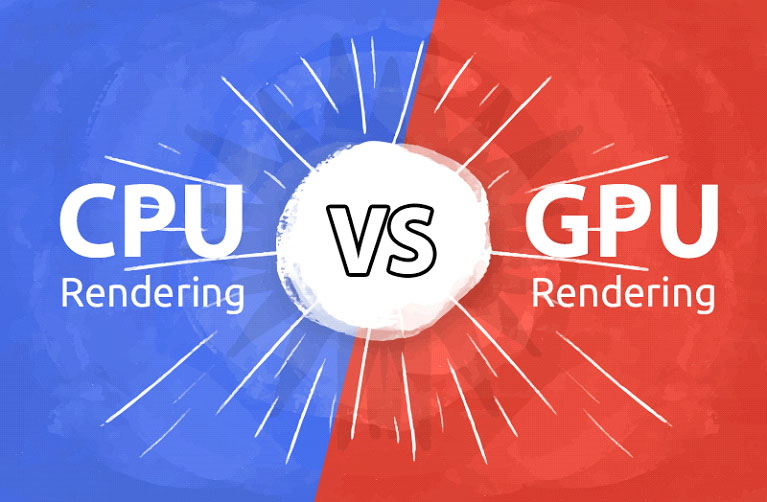 What is the GPU?
While GPUs are now about a lot more than the PCs in which they first appeared, they remain anchored in a much older idea called parallel computing. And that's what makes GPUs so powerful.
CPUs, to be sure, remain essential. Fast and versatile, CPUs race through a series of tasks required lots of interactivity. Calling up information from a hard drive in response to the user's keystrokes, for example.
By contrast, GPUs break complex problems into thousands or millions of separate tasks and work them out at once. That makes them ideal for graphics, where textures, lighting and the rendering of shapes must be done at once to keep images flying across the screen.
CPU Vs GPU:
Architecturally, the CPU is composed of just a few cores with lots of cache memory that can handle a few software threads at a time. In contrast, a GPU is composed of hundreds of cores that can handle hundreds of threads simultaneously.
GPUs deliver the once-esoteric technology of parallel computing. It's a technology with an illustrious pedigree that includes manes such as supercomputing genius Seymore Cray.
But rather than taking the shape of hulking supercomputers, GPUs put this idea to wok in the desktop and gaming consoles of more than a billion gamers.
For GPUs, Computer Graphics First of Many Apps:
That application – computer graphics – was just the first of several killer apps. And it's driven the huge R and D engine behind GPUs forward. All this enables GPUs to race ahead of more specialized, fixed-function chips serving niche markets.
Another factor making all the power accessible. The parallel computing platform lets coders take advantage of the computing power of GPUs for general-purpose processing by inserting a few simple commands into their code.
GPUs: The key to AI, computer vision:
Over the past decade that's proven key to a growing range of applications.GPUs perform much work for every unit of energy than CPUs. That makes them the key to supercomputers that would otherwise push past the limits of today's electrical grids.In AI, GPUs have become key to a technology called "deep learning". Deep Learning pours vast quantities of data through neural networks, training them to perform tasks too complicated for any human coder to describe.
AI and Gaming: GPU- Powered Deep Learning Comes Full Circle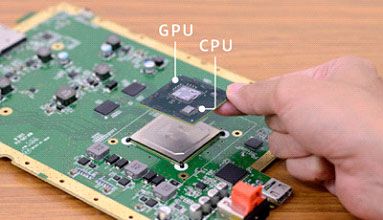 That deep learning capabilities are accelerated thanks to the inclusion of dedicates Tensor Cores. Tensor Cores accelerate large matrix operations, at the heart of AI, and perform mixed-precision
matrix multiply and accumulate calculation in a single operation.
Summing it up!
GPUs and CPUs offer many benefits. In short, GPUs have become essential. They began by accelerating gaming and graphics. Now they're accelerating more and more areas where computing horsepower will make a difference.