Everyday Examples of Artificial Intelligence
When one hears the term Artificial Intelligence (AI), they expect it has nothing to do with them. One might envision that Artificial Intelligence is just something the large tech companies are centered around, and that AI doesn't affect regular day to day existence. But the truth is Artificial Intelligence is used by most people from the start of the day to then end. By the end of this blog you'll be astonished to see some everyday examples of artificial intelligence.
1. SMARTPHONES
If you are utilizing a cell phone, you are associating with AI whether you know it or not.
The built in smart assistants like Google assistant, Alexa, Siri etc, AI mode in camera, portrait mode, Face Id all of these use Artificial Intelligence to make lives better. More Cell phone technology companies are creating solutions that utilize AI for managing various parts of the gadget like battery management, event suggestions, and so forth.
2. SOCIAL MEDIA

If you are utilizing social media, the majority of your choices are being affected by Artificial Intelligence. From the feeds that you find in your timeline to the notifications that you get from these applications, everything is implanted by AI. It takes all your previous conduct, web searches, interactions, and everything else that you do when you are on these sites and tailors the experience only for you. The sole reason for AI here is to make the applications so addictive that you return to them over and over. And Definitely AI is doing its job really well here.
3. MUSIC AND VIDEO STREAMING
Another extraordinary case of how AI impacts our lives are the music and media streaming features that we are utilizing every day. Regardless of whether you are utilizing Spotify, Netflix, or YouTube, AI is settling on the choices for you.  The recommended video segment in youtube has gotten so great at knowing my taste that it's something worth appreciating AI for. So, next time you are hitting play on a suggested video on YouTube or watching a suggested show on Netflix, or tuning in to a pre-made playlist on Spotify, or some other media and music streaming service remember that AI is playing a major job in that.
4. ONLINE ADS
Ever happened to you that you want to buy something and you search for it on the web, and later you are flooded with advertisements related to what you wanted to buy? Yes it is due to AI in the field of online ads. Perhaps the greatest uses of Artificial Intelligence are in the online advertisement industry which utilizes AI to follow client insights as well as serve them ads based on those insights. Without AI, the online ads industry will simply fall flat as it would show random advertisements to clients with no association to their interests. Which would not fulfill the purpose of online advertisements and people would rather not advertise online and find some other source of doing it.
5. NAVIGATION
Most of the people take trips time to time and utilize the navigation around an everyday schedule. Do you realize that whether you are utilizing Google or Apple Maps for exploring, or calling an Uber, or booking a flight ticket, you are utilizing AI? All of these use artificial intelligence to decipher a huge number of data point that they get to give you constant traffic information. At the point when you are calling an Uber, both the pricing and the vehicle that coordinates your ride demand is chosen by AI. As should be obvious, AI plays and significant role in how we reach from point A toward point B.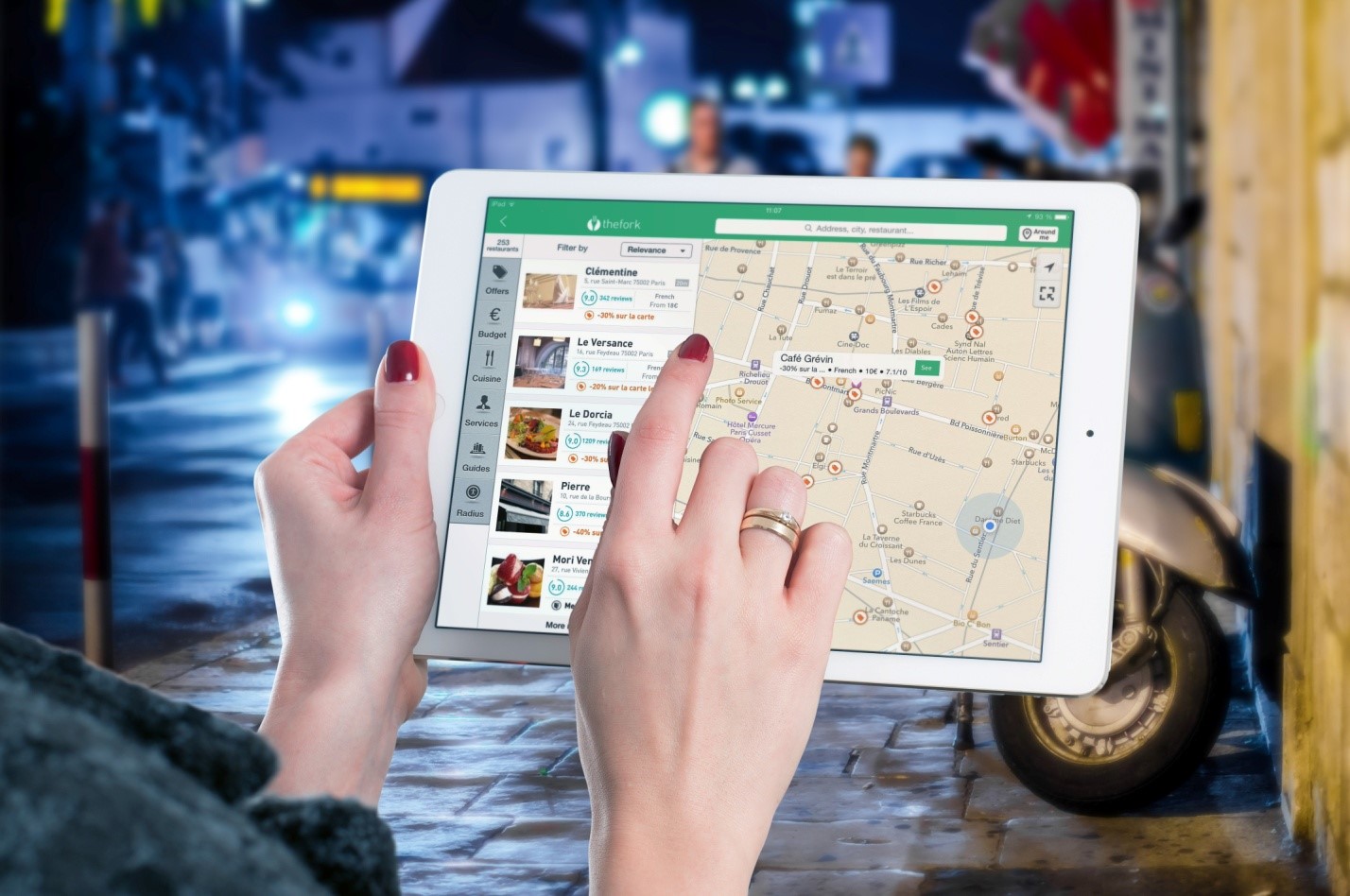 SUMMARY
You can see from the above examples how all of our lives are impacted by artificial intelligence on the daily basis. Apart from the above examples we use AI in several other ways in our everyday lives example using smart email replies, E-commerce for personalized experience, Healthcare to detect diseases, smart home devices like Alexa, Google home etc, Security and surveillance to detect abnormality and much more. As in everyday examples of our activities include artificial intelligence. It can be concluded saying that we live in the era where imagining life without the use of Artificial Intelligence is going to be really challenging.