Evolution of Data Science in the Stock Market
Data science is playing a major role in the stock market in 2020. Here's what to know.
Data science technology is becoming more integral to the future of most industries. The stock market industry is one of the sectors where data science will be particularly important.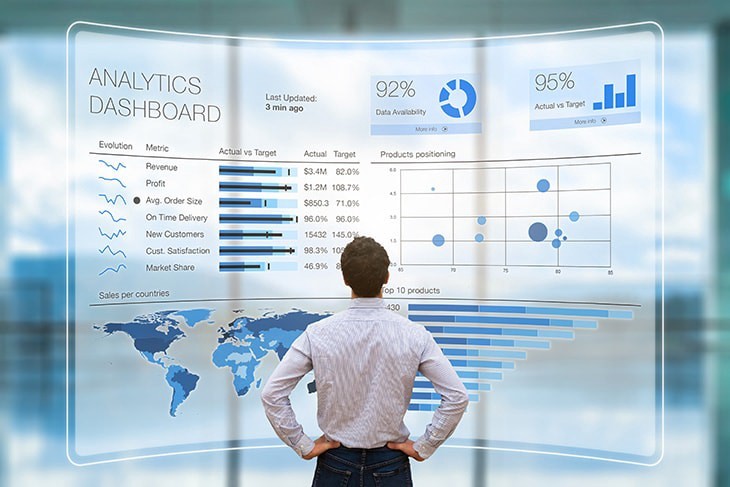 Advances in analytics technology are- in part at least- behind some of the biggest leaps forward in business and commerce. Trading the global markets is no different. In recent years, one has seen an evolution in platforms and solutions that have made trading quicker, simpler, and much more accessible than ever before.
The effect of this evolution so far, however, is clear. With this greater integration of technology, investors are benefiting from large volumes of data, dynamic pricing, and instant communication.
Data science is typically represented in numbers. But these numbers could mean anything, ranging from the number of customers who purchase a product to the amount of inventory that is sold. Of course, these numbers could also represent cash.
It is in this way that data science is being used to provide a unique understanding of the stock market and financial data. Securities, commodities, and stocks follow basic principles for trading. One can either sell, buy, or hold.
The goal is to make the largest profit possible. The question that many are trying to answer is, what role does data science play in helping one make trades in the stock market?
Basic concepts of Data Science when dealing with the Stock market:
There are a lot of purchases used in data science that a person would have to be a scientist to know. At its most basic level, data science is math that is sprinkled with an understanding of programming and statistics.
Certain concepts in data science are used when analyzing the market. in this context, one is using the term "analyze" to determine whether it is worth it to invest in a stock.
Algorithms:
Algorithms are used extensively in data science. An algorithm is a group of rules needed to perform a task. Algorithmic trading is where algorithms set rules for things like when to buy a stock or when to sell a stock.
They are designed to function without human intervention. One might have heard of them referred to as bots. Like robots, they make calculated decisions devoid of emotions.
Training:
In machine learning and data science, training is where data is used to train a machine on how to respond. One can create a learning model. This Machine learning model makes it possible for a computer to make accurate predictions based on the information it learned for the past.
If one wants to teach a machine to predict the future of stock prices, it will need a model of the stock prices of the previous year to use as a base to predict what will happen.
Testing:
In testing a series of predicted values are needed. The machine should have learned by evaluating how stocks worked from a registered year. The predictions that the machine makes will get compared to the real prices. The number of variations that one sees what the model predicts and the real data is what one is trying to eliminate.

Summing it UP!
The stock market industry is evolving, due to a breakthrough in data science. New science technology will be even more important in the coming years.