How is Python Different from Other Programming Languages
Categories

Python

Date

July 30, 2020
The technology one chooses to study is as important as a University one enter. If you opened this article it means you've already considered studying python development as a future profession. In this blog, you are going to find out what are the benefits of Python compared to other programming languages.
List of differences between python and Java, Ruby, PHP, and c# to understand what technology is required to beat the competition. But before doing that, let's find out why is Python so famous.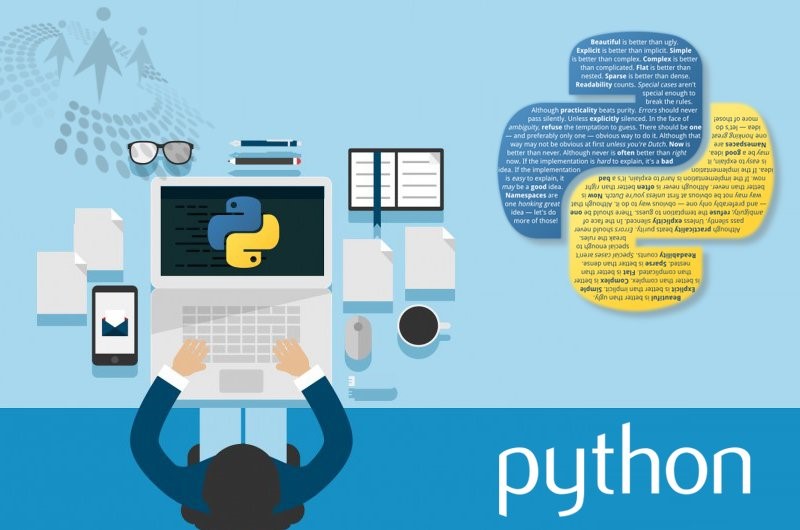 Advantages of Python Language:
Simplicity
It's free
Compatibility
Object-oriented
Libraries
For many years Python has been on the top of various popularity rankings for programming languages. The language can be used for almost anything. It is aimed at increasing the productivity of programmers rather than the code they write.
Uses of Python:
Web desktop application
Automation scripts
Complex calculation
Scientific Computing
Life support management
IoT
Games, robotics
Python vs PHP:
From the development point of view, PHP is a web-oriented language. A PHP application is more like a set of individual scripts maybe even with a single semantic entry point.
Python, on the other hand, is a versatile language that can be also for web applications. A web application based on Python is full-fledged loaded into memory with its internal state. Python is famous for PHP in popularity, framework, and learning.
Java vs Python which is better?
Some developers claim that Python is more productive than Java. However, this information should be proved at first. Java is a strictly typical language which means the variable names must be explicitly declared. In contrast, Python is dynamical with no declarations.
However, one should know that Python is a versatile language with a simple syntax, which makes it an excellent solution for writing scripts and quickly developing applications for various fields.
Java is much more complicated than Python. On the other hand, Java is used to program for different environments.
Python vs C#:
Now, it is time to move on and inspect C#. The technologies are very different, but both can be used for web development. C#, due to the language heredity, has lots of things from C++ and Java, which is initially expressed in -like syntax.
One shouldn't also forget about blocks of code which should be wrapped in braces. Python doesn't have it all, it uses shifts that also make the code look neat.
In turn, C# requires IDE for normal programming. As a plus of C#, it has very strong support for various components of the windows system.
There is no correct answer to what language Python or C#. Python is easy to learn where C# is also easy with good standard libraries.
Python vs Ruby:
In terms of the first language, Ruby and Python are the most popular ones. Ruby is an extremely popular technology for building websites. Ruby and Python are both object-oriented languages, and both are dynamic and flexible. The main difference between these technologies lies in the way they solve a problem.
The most famous framework of Ruby is Ruby-on-Rails. Python would be a better choice if you are interested in apps with lost of computing and data processing.
Summing it up!
The secret success component of any technology is a community created around it. The collaboration of different people can define their future evolution. Python has a bigger support group in the world with lots of technologies dependent on it.