JavaScript and versions of JavaScript
Categories

Java

Date

February 10, 2021
JavaScript is a scripting language that was introduced to make web pages alive and be interactive with the user. The interaction is possible due to the programs or scripts written along with HTML. It is most widely used nowadays and the most preferred language for development as front-end as well as back-end.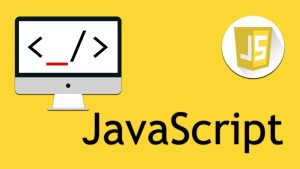 JavaScript was introduced by Brendan Eich a Netscape employee. JavaScript at its development phase was called Mocha and was first shipped with Netscape Navigator 2.0 as Live Script. Finally, when Netscape Navigator 2.0 Beta 3 was released it was given the name JavaScript. JavaScript has come a long way i.e. from client-side programming (like Angular/React) to a server-side technology like NodeJS.
What is ES?
In the year 1996, a standard organization called ECMA (European Computer Manufacturers Association) international craved ECMA Script (ES) which all browser vendors could implement. And Java Script is the most well-known implementations of ES, while Action Script and Jscript are other implementation of ES.
List of Version from ES:
To date, ES has publishes nine versions and the latest one was published in the year 2018. ECMA Script's first three versions- ES1, ES2, ES3 were yearly updates whereas, ES4 was never released due to political disagreements. After a decade, ES5 was eventually released with several additions.
ES5:
ES5 was released in 2009, ten years after the release of its previous version. Here is a list of features that have come with the es5 version.
'Use strict' Directive: The earlier versions of JS allow the usage of undeclared variables.
New Methods in an Array:
IsArray (): This method checks if the object is an array or not and returns the result as true or false.
forEach (): It executes the function for every element found in the array.
map(): the map() method creates a new array by mapping every element of the array.
filter(): It creates a new array that contains elements which got filtered by making array elements pass some condition.
reduce(): It applies a function to each element in an array and reduces the array to a single element.
ES6:
JS has shown great progress in recent years starting from 2015 by releasing the ES6 version.
Left & const: JS has only function scope and global scope with the introduction of let keyword in ES6.
Default Parameters: Provides default values to function parameters if no value or undefined is passed.
Rest Operator: Rest operator is used to handling function parameters. It uses three dots as its syntax.
Spread Operator: Spread Operator is used with arrays and its syntax is exactly the same as that of Rest Operator.
Destructuring: Destructuring helps in unpacking values from an array or an object.
ES7:
Es7 or ECMA Script 2016 was released in the year 2016. This version gives suitable alternative s to already used functionalities.
Includes (): Return true if an array includes a value, if not return false.
Exponentiation Operator (): ES7 added an exponentiation operator to already JavaScript supported arithmetic operations.
ES8:
ES8 or ECMA Script 2017 was released in the year 2017. This version allows new methods of coding with JavaScript.
Padstart(): This method pads a string with another string at the beginning.
Padend(): This method pads a string with another and makes the resulting string reach a given length.
Conclusion:
ECMA Script is a specification and JavaScript is an implementation and is implementing all the versions that are specified by ECMA Script. JS is the most popular programming language on front- end web development.