Python V/S PHP
Categories

Python

Date

August 11, 2020
Backend development is one of the most sought-after skills today. Almost any new business/startup needs a website and a mobile app – both of which connect to a server in the backend. Therefore, backend developers are high in demand in the market. Many programming languages that are being used for backend development are emerging in the market like Python and PHP. In this blog post, let's compare 2 of the most popular backend programming language developers—Python and PHP.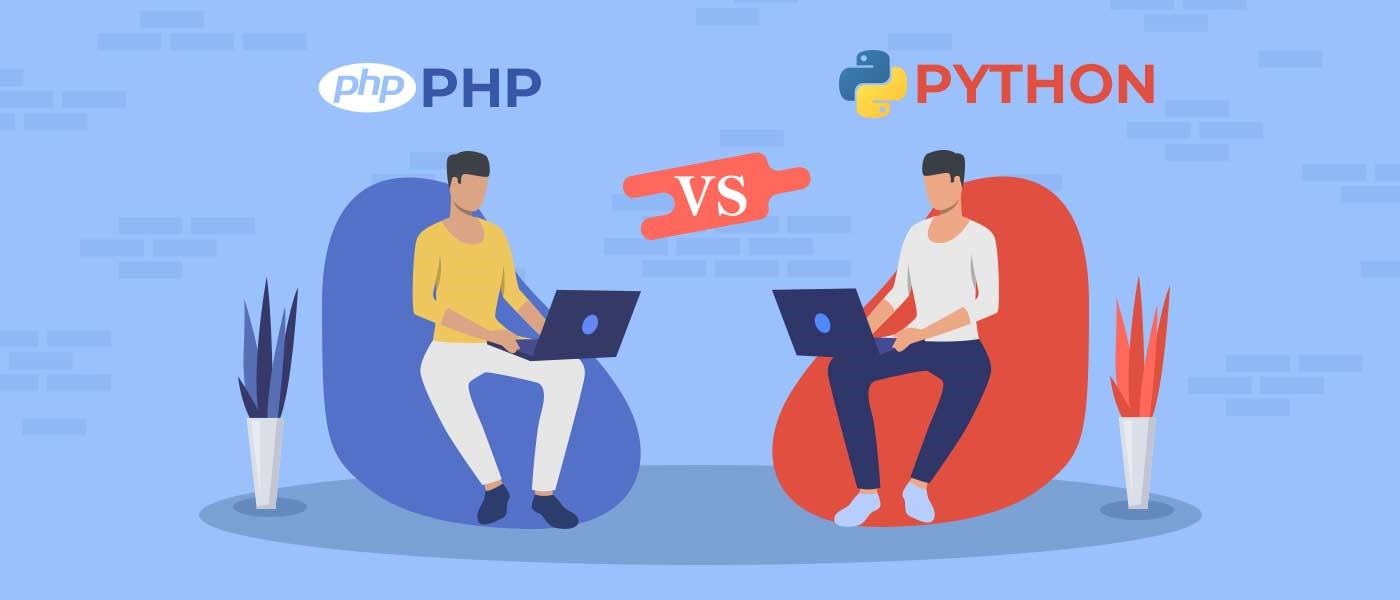 What is a Python Developer?
A Python developer writes server-side web applications when working as a Web Developer. They also develop various backend components to connect the web application to web services and more. Basically, a python developer develops, deploys, and debugs a project.
What is a PHP Developer?
Quite simply, a PHP developer is a professional who develops applications, programs, and websites, using the dynamic scripting language called PHP. Sounds easy enough, right? Sometimes, PHP developers are referred to by more generic titles like "software developers" or "web developers". However, PHP developers are just a specialized subset of the developer position.
Python: Roles and Responsibilities
A typical python developer codes, designs, and deploys applications. A python developer's roles and responsibilities depend on the job profile, industry or vertical, and work experience.
Software Engineer
Automation Testing Engineer
Data Analyst
Data Scientist
Machine Learning Engineer
PHP: Roles and Responsibilities
Create, test, and deploy new, innovative website applications in a timely and efficient manner.
Identify and compatibility issues involving CSS, HTML, and scripting, often between a series of different platforms and browsers.
Test websites on all sorts of browsers and address issues identified by customer feedback.
Research and explore various architectural considerations relating to the system design process, including web usability the website's performance, and database design.
Communication with and work alongside other development teams and company management to solve the conflicts.
Develop a plan for keeping the website updated and current at all times, recommended improvements are performance and create.
Provide up with the latest programming practices and web technologies via reading, continuing education opportunities.
Skills Required to Become a Python Developer:
Skills required to become a Pythonista are
Expertise in core Python
Sound knowledge in Web Framework
Object Relational Mappers
Skills of Data Scientists
AI and ML
Deep Learning
Skills Required to Become a PHP Developer:
For a good PHP developer to meet all of the expectations listed below
PHP, of course, even if it's just at the beginner level. It's smart.
Knowledge of Ajax, jQuery, and MySQL
API's Unix and MVC framework architecture.
Understanding cake-PHP
Photoshop or a similar design tool
A knack for problem-solving
Key Differences:
Python is a high-level object-oriented programming language used for rapid application whereas PHP stands for Hypertext preprocessor used to develop a dynamic website.
Python is widely used in AI, data science, and scientific community whereas PHP is the language of choice for web development.
Python has a smaller number of frameworks whereas PHP has many frameworks.
Python offers very clear and concise syntax of codes whereas PHP has a wide range of naming conversations and syntax.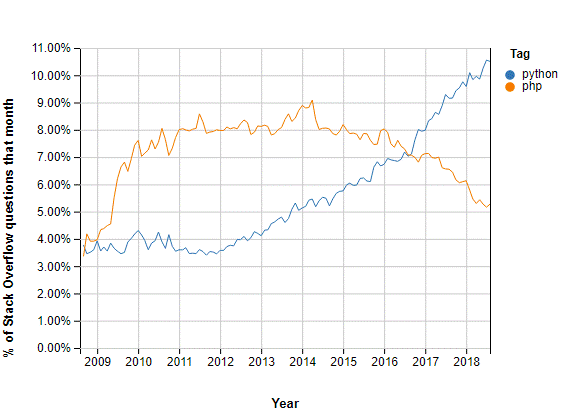 Summing it Up!
Even after comparing both of these developers, selecting one is an undoubtedly difficult task because Python developers and PHP developers are good on their way. Python is a gateway to machine learning codes. On the other side, PHP is used for server-side scripting and web development.