Python with MongoDB
Categories

Python

Date

August 27, 2020
Python can be used in database applications. One of the most popular NoSQL databases is MongoDB. MongoDB is a document-oriented NoSQL database that is often used for storing, querying, and analyzing persistence data in Python applications.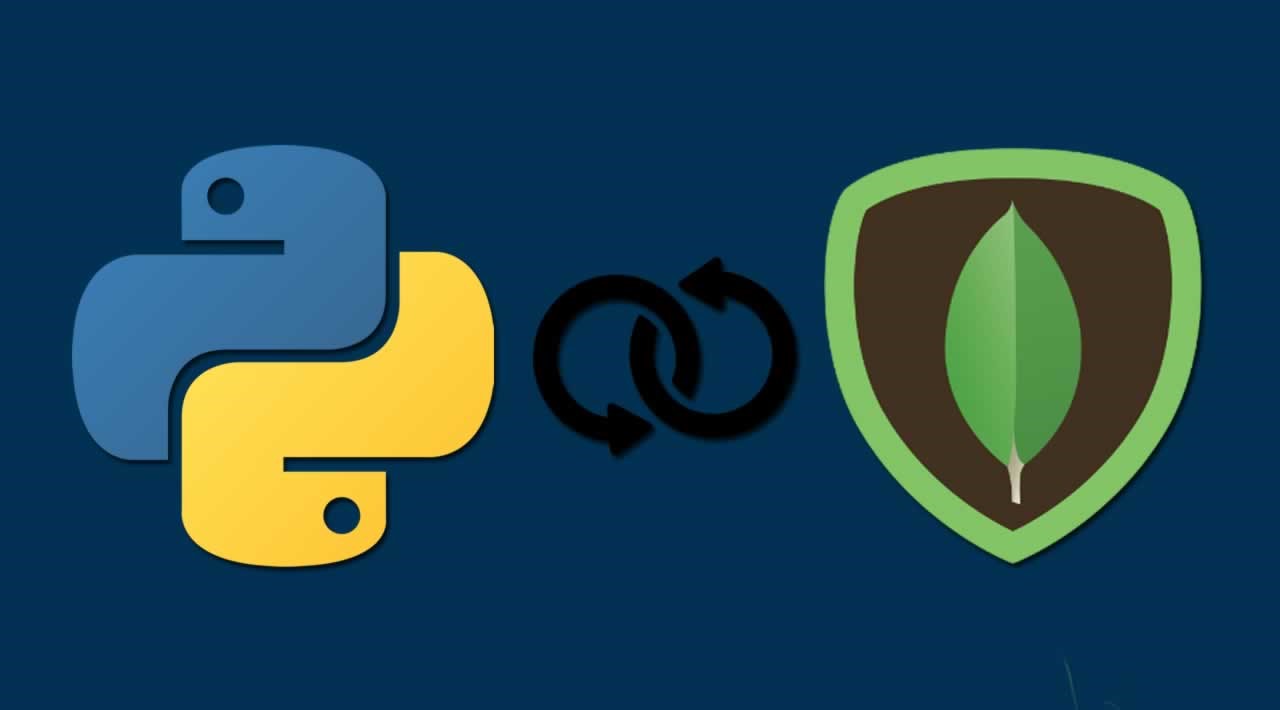 For decades, SQL databases used to be one of the only choices for developers looking to build large, scalable systems. However, the ever-increasing need for the ability to store complex data structures led to the birth of NoSQL databases, which allow a developer to store heterogeneous and structure-less data.
When it comes to the choices available, most people have to ask themselves the ultimate question, "SQL" or "NoSQL"? Both SQL and NoSQL have their strengths and weaknesses, and one should choose the best application that suits them. Here are some of the characteristics of NoSQL.
NoSQL:
The model is non-relational
May be stored as JSON, key-value, etc.
Not every record has to be of the same nature, making it very flexible.
Add new properties to data without disturbing anything.
No schema requirements to adhere to.
Support for ACID translation can vary depending on which NoSQL DB is used.
Consistency can vary.
Scales well horizontally.
NoSQL Database Types:
The following are the different types of NoSQL databases:
Documentation databases pair each key with a complex data structure known as document. A document is a set of key-value pairs. MongoDB is an example of a document store database.
Graph stores are used to store information about networks of data, for instance, social connection. Graphs stores including Neo4J and Giraph.
Key-value stores data bases store every single item in the database as a key together with its value. Examples are Riak and Berkeley DB. Some key-value stores, such as Redis, allow each value to have a type, such as an integer, which adds functionality.
Wide-column stores such as Cassandra and HBase are optimized for queries over large datasets, and store columns of data together, instead of rows.
PyMongo:
PyMongo is how exactly Python deals with MongoDB. The official driver published by the Mongo developers is called PyMongo.
The following steps are taken to curl with PyMongo:
Install MongoDB
Establishing a connection
Accessing Databases
Inserting Documents
Retrieving Documents
MongoDB security:
NoSQL databases can be a weak spot in a production deployment environment, especially when default settings are built for ease of development instead of proper access control. MongoDB is no exception with its loose default security controls.
For god's sake, secure MongoDB site that explains the weak default security settings provide by many NoSQL databases.
Before deploying a MongoDB instance to production, be sure to go through each of the items on the official MongoDB security checklist.
MongoDB security basics for one's developments in AWS is primarily from the perspective of using MongoDB on one's instance.
Lightweight Directory Access Protocol is common in many established company environments for security.
Encrypt certificate gives a configuration that encrypts the traffic coming from and going to one's MongoDB instances.
Conclusion:
With Python being a high-level, highly scalable, modern language, it needs a database that can keep u to its potential, which is why MongoDB is such a good fit.