Top Careers for Full Stack Developers
Categories

Python

Date

January 28, 2021
Employers look for developers with multiple skill sets and qualities so that they can limit the number of resources. Therefore, full-stack development is an excellent career choice because professionals in this field can supervise and handle any given situation during product development.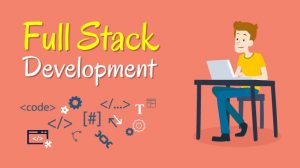 And of course, technology is changing the way many of us work and earn our living. So first, one dove into the world of tech jobs and compiles a list of Top jobs in full-stack development and with the rise of technology, there is a rise in developers.
Top Tech Jobs
The following list contains the top tech jobs for full-stack developers:
Software Developer: Software development is involved with creating, documenting, conceptualizing, programming, improving, testing, and maintaining software components, and framework.
Computer Systems Analyst: Computer systems analysts, often called systems architects, study a company's current computer systems and procedures and develop solutions to help the company operate efficiently and effectively.
IT Manager: Information technology managers are involved with planning, coordinating, and directing activities that deal with the computer information systems of a company.
IT managers are in charge of the installation and maintenance of the hardware, software, and network of an organization.
Database Administration: The responsibility of a database administrator is the performance, integrity, and security of a database. They are involved in the planning and development of the database, as well as troubleshooting any issues encountered by the user.
Information Security Analyst: Information security analysts are responsible for installing software, such as firewalls, to protect a company's computer networks. Information security analyst's main role is to plan and carry out security measures that protect an organization's computer networks and systems. They are paramount because of the increase in the number of cyber-attacks.
Web Development: A Web Developer designs and layouts a website based on the specifications of a company. The role of a web developer is to consider user experience and function, so knowledge of both graphic design and computer programming is necessary.
Computer Network Architect: A Computer network architect's main responsibility is to build and design data communication networks, including wide area networks, local area networks, and intranets. Network architects must have immense knowledge of a company's business plan to create a network that will help the company achieve its goals.
Computer Programmer: A computer programmer is mainly responsible for designing, writing, testing, debugging, and maintaining the source code of computer programs. These source codes are written in different programming languages so the computer can 'understand' them and perform a developer's commands.
Computer Support Specialist: A Network support specialist is involved with analyzing, troubleshooting, and evaluating problems in the computer network. A computer support specialist's role is to provide technical support or assistance to computer users and companies.
Whether it comes to health, education, marketing, security, finance, customer service, design, every industry seems to need someone who has an adapted knowledge of using and commanding the computer. A Full-stack developer, however, is someone who can do the front-end and back-end side of web development. It possesses the knowledge for building everything that users see and interact with on a website as well as designed the overall structure of a web application.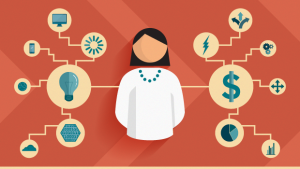 Conclusion:
A full-stack developer is an invaluable asset to any company that specializes in technology and development. With rapid advancements in software products and the demand for fast-paced technology, this profession is here to stay!