Web Scraping using Python
Imagine one has to pull a large amount of data from websites and wanted to do as quickly as possible. How to do it without manually going to each website and getting the data? Well, Web Scraping is the answer. Web scraping just makes this job easier and faster. In this article on Web Scraping with Python, one will learn about web scraping in brief and see how to extract data from a website with a demonstration.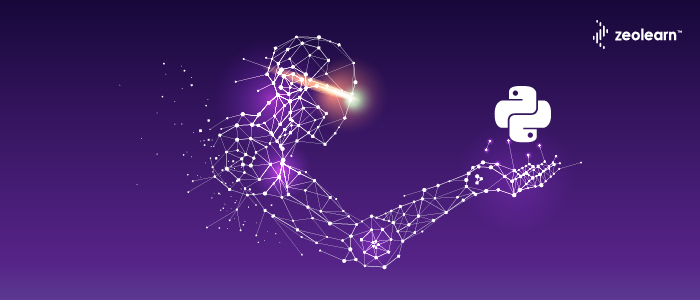 Why Web Scraping?
Web Scraping is used to collect large information from websites. But why does someone have to collect such large data from websites? To know about this, let's look at the applications of web scraping.
Price Comparison: Services such as Parse Hub use web scraping to collect data from online shopping websites and use it to compare the prices of products.
Email address gathering: Many companies that use email as a medium for marketing, use web scraping to collect email ID and then send bulk emails.
Social Media Scraping: web Scraping is used to collect data from social media websites such as Twitter to find out what's trending.
Research and Development: web scraping is used to collect a large set of data (Statistics, General Information, Temperature, etc.) from websites, which are analyzed and used to carry out surveys or for R&D.
Job listings: Details regarding job openings, interviews are collected from different websites and then listed in one place so that it is easily accessible to the user.
Why Python for web Scraping:
One probably heard of how awesome python is. But so are other languages too. Then why should one choose python over the other programming languages for web scraping?
Here is the list of features of Python which makes it more suitable for web scraping.
Easy of Use: Python is simple to code. One does not have to add semi-columns, ";" or curly brace anywhere. This makes it less messy and easy to use.
A large collection of Libraries: Python has a huge collection of libraries such as NumPy, Matplotlib, Pandas, etc., which provides methods and services for various purposes. Hence, it is suitable for web scraping and further manipulation of extracted data.
Dynamically types: in Python, one doesn't have to define data types for variables, variables can be used directly wherever required. This saves time and makes one's job faster.
Easily Understandable Syntax: Python syntax is easily understandable mainly because reading a Python code is very similar to reading a statement in English.
Small code, large task: Web scrapping is used to save time. But what's the use if one spends more time writing the code? Well, you don't have to. In Python, one can write small codes to do large tasks.
Community: What if one gets stuck while writing the code? Python community has one of the biggest and most active communities, where one can seek help from.
How does Web scraping work?
When one runs the code for web scraping, a request is sent to the URL that is mentioned. The code then, parses the HTML or XML page, finds the data, and extracts it.
To extract the data using web scraping with python, one need to follow these basic steps:
Find the URL and insert the page
Find the data and write the code
Run the code and extract the data
Store the data in the required format
Summing it Up!
As the internet has grown astronomically and businesses have become increasingly dependent on data, it is now a compulsion to have access to the latest data on every given subject. So leverage web scraping and boost one's prospects in the chosen area of endeavor!