What is Full Stack Development?
Categories

Python

Date

January 27, 2021
As the Web has grown more complex and as more becomes possible on the internet, developers have gotten more specialized. That means that Web development now means a lot of different things depending on what a web developer specializes in.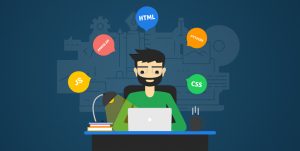 Here are the three main categories:
Front end development (the visible parts of a website or app)
back end development(the "under the hook" database and infrastructure)
Full-stack development (a hybrid of both). Full stack can apply to a web stack, mobile stack, or a native application stack.
A Full-stack developer is a web developer or engineer who works with both the front end and back ends of a website or application- meaning they can tackle projects that involve databases, building user-facing websites, or even work with clients during the planning phase of projects.
T-Shaped Developer:
The T-shaped model is a concept that has been around for a while that describes the ability or characteristics of an individual. An ideal T-shaped person has many generalized skills with a specialization in one or a few specific fields.
A full-stack web developer is an excellent example of this model as the developer has general knowledge across a wide breadth of technologies and platforms as well as in-depth experience in a couple of those concepts. For the most part, there are two general fields that make up a full-stack developer; skill set: front-end development and back-end development.
Front-end web Development:
This skill set involves the actual presentation of one's website – how the information in website is laid out in browsers and on mobile devices as well. A dedicated front-end developer will be very experienced working with HTML and CSS as well as the scripting language, JavaScript. With these languages developer can very efficiently manipulate the information on a website to make it appealing and effective.
Everything that one actually sees on website or mobile like the layout, the positioning of text and images, colors, fonts, buttons, and so on – are all factors that the front-end developer must consider.
Back-end Development:
Creation, edit/update and recollection of data are some of the processes that are most often associated with back-end development. Some examples of common scripting languages used are PHP, Ruby, and Python. With these languages, a back-end developer can create algorithms and business logic to manipulate the data that was received in front-end development.
This means that a back-end developer must be able to write code to receive the information input from the user and also save it somewhere – like in a database.
The concepts might sound foreign, but just understand that there are different database management systems based on convenience and use.
Advantages of Full stack Development:
A full stack developer plays a significant role in several IT and development companies. Let's take a look at the advantages of a full stack developer. They are:
They can carry out several tasks
Preferable for small Budget Projects
Adaptability
Easy Switching
Cost saving
Comprehensive work
Perfect for small and medium enterprises
Conclusion: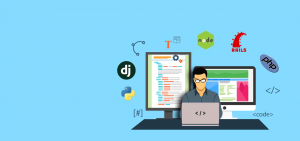 Full Stack development is an evolving technology and the developers are readily exploring its potential of creating robust websites and applications.