Why is Python the most preferred programming language for Data Science?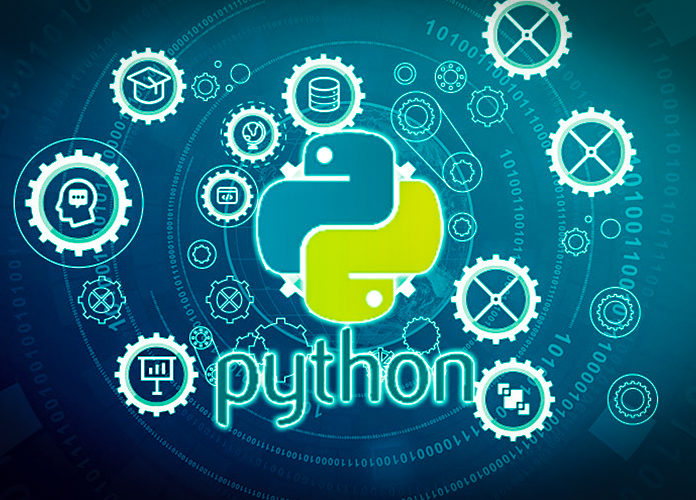 There are many languages available like Python, Ruby, Java, R etc. for Data Science. There are two popular languages, R and Python for Data Science. There is a very narrow competition between these languages but Python is emerging as the more popular programming language among the Data Scientists. But, why Python? It has a huge collection of libraries of which most are geared towards Data Science. In addition, it has a large community participation and it often gets updates. These are some of the relevant features why Data Scientists prefer Python:
Python is a programming language that can be learnt easily and quickly. It offers advantage of using fewer lines of code to complete a task. From the syntax point of view, it is very easy to learn, understand and use.
It is the ability to continue to perform well even when the amount of data, that is handled, varies. I.e. show the same performance when working on small data set as well as working on larger data set. Python has better scalability compared to other programming languages like R. It gives Data scientists flexibility and multiple ways to approach a problem.
Python is hugely popular so it has a huge community. It has voluntarily contribution from many of its users. The users contribute to the community using their experience. Stack overflow and Stack exchange are the community libraries where the solutions are easily available for the different types of problem pertaining to Data Science. This drives the interest to learn Data Science using the Python language.
Extracting useful Information:
Python has helped Data Scientists to extract useful information easily from various data sources, which may be unsorted as well. Machine Learning and Deep learning requires powerful computation, which is provided by Python through general-purpose programming.
Decent library availability:
Python has huge collection of libraries that support Data Scientists. It has libraries for numeric computing, scientific computing, working with huge data, visualization etc. The libraries are increasing day-by-day to ease out the newer problems in Data Science. Few of the libraries are Pandas, Numpy, Scipy, Matplotlib etc.
Some of the most used libraries and packages of python are as follows:
1. Pytorch – Pytorch is one of the most important packages of python. It accelerates the tensor computation. Tensor is the type of data structure used in linear algebra. It also builds dynamic neural networks. If you wish to learn deep learning as a beginner then pytorch is the best.
2. Caffe – It is the best package for Image recognition programs. But for the practice of image recognition and creating top level programs, you need to have a mid level knowledge of machine learning.
3. Tensorflow – When it comes to machine learning, TensorFlow holds the top position. It is actually developed by Google. And the best part is, it is completely open source. It uses data flow graph and differentiable programming. It can easily process large data sets in matter of seconds.
4. Keras – It has been built for fast experimentation. It is the best package of python for fast prototyping. It is capable of running on top of other frameworks. And due to that, it is popular among deep learning libraries.
5. SciPy – It is a gigantic library of data science packages. Focuses mainly on mathematics, science and engineering. It is built on top of NumPy. Focused on fourier transforms, signal processing, optimizing algorithms etc.
So that is it for the packages. All these information about the packages shows that how versatile python programming language is. How widely spread and present in each corner of data science and artificial intelligence it is.