Netzwerk Academy focuses on building a person from within. With our expert trainers and mentors we aim for the best for the student. In the age of digitalization when even the tiniest of the work is better done with automation, we provide the proper tools to those who deserve. With a team of great data scientists and psychoanalysts, Netzwerk Academy proudly stand amidst other training institutes.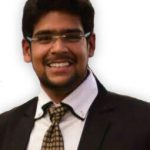 – B.SC Maths Hons. Delhi University – Schooling from Birla School Pilani, Rajasthan – Masters in OR and Psychology – Mathematical Contributions to Finance and Psychology – Researcher in Child, Parenting and Cognitive Psychology – Recommended for Indian Army – Student Trainer and Performance Coach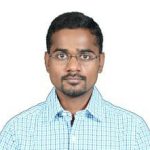 Dr. Nileshchandre K Pikle
– BE Computer Engineering – M.Tech CSE Walchand Colleger of Engineering – PhD CSE 2018 VNIT Nagpur – Specialization in Parallel Computing, Scientific Computing and Machine Learning – Delivered around 10 trainings for corporates, Universities in the domain of, Machine Learning, Deep Learning, HPC etc
– Specialization in Data Science
– Work Experience of 2.5 years as QA tester
– Have in-deth knowledge in SQL, MongoDB, Unix, r programming
– Have skills of data analysis, data wraangling, data modelling, data visualization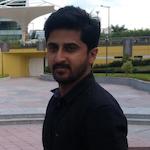 – B.Tech
– Specialization in Data Science
– Have work experience of 5 years in data science with Python
– Currently handling Deep learning
– Have in-depth knowledge of SQL, MongoDB, Unix
– Have skills of data analysis , data wrangling, data modelling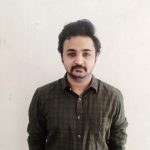 – B.E. in Mechanical
– PDA College of Engineering, Gulbarga
– Python Trainer at Netzwerk Academy
– 1.5 yrs of Experience as a Game Developer
BrainGrid: Netzwerk Academy is in partnership with Braingrid.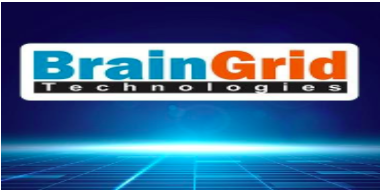 BrainGrid Technologies Pvt. Ltd. is a Group of Innovative minds and industry experts, its a leading information technology, consulting, outsourcing, next generation services and solution provider company.
The company provides a broad portfolio of information technology services and solutions to our clients worldwide in the area of High-Performance computing, AI – Machine & Deep learning, IoT, Cloud, Big-data/Advance Analytics, Hyper convergence & Data center based server / storage / network solutions.
Widely recognized for its perfect combination of infrastructure, skills and governance and passion to stay abreast of the latest technology innovations and breakthroughs, BrainGrid is ISO 9001:2015 certified adheres to ITIL v3 standards in service delivery.
Netzwerk Academy is the one and only online training Academy which provides the real-time hands-on experience on premise GPU's and cloud platforms. With partnership of BrainGrid we provide a chance for every student at Netzwerk Academy to work on the projects at our Artificial Intelligence Labs especially designed for Data scientists to work and build their own projects from scratch with data creation, model building, testing and implementing the end to end project.
Outbound interviews:

A dedicated team of delivery will be working on with referring you to different companies on different employment portals. Student has to apply for the job posts given in the talent pool portal.  This team will provide you with several job applications link and portal updates

Association with employment portals:

We have association with several employment portals to access their paid services for our students. The Data analysis with python and Python Development course students will be provided this service at no extra cost. Student can opt any one of the employment portals best to their knowledge.

Campus placement

: This service is exclusive only for Advance Data science course where students who perform really well will be picked in offline workshop itself. Remaining students will get interviews from our Partnered companies.